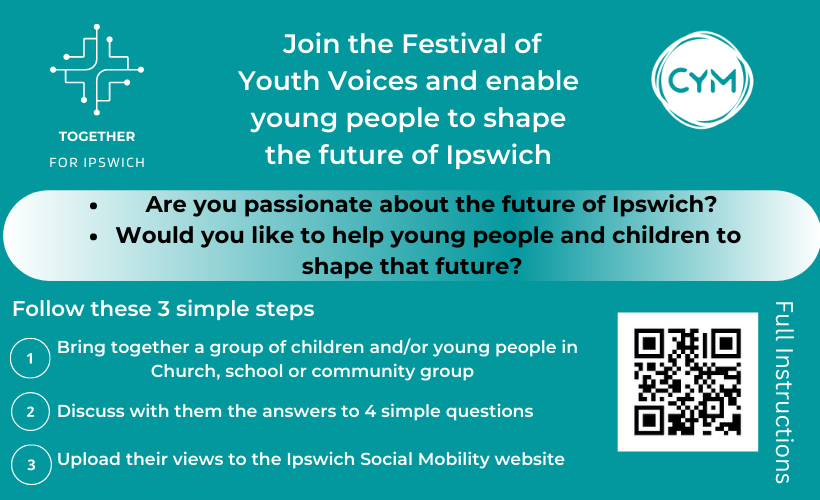 Festival of Youth Voices to enable young people to shape the future of Ipswich
If we asked the young people of Ipswich to talk about their vision for the town, what would they say?
How might they describe their hopes for opportunities and their concerns over challenges? Given the chance, what would they say to the organisations that have the power to help?
Thanks to a partnership with CYM and Ipswich Social Mobility Alliance, it's all possible. Please getting involved.